What's included?
4 x 45 minute group classes at our field in Bilton, Rugby to work on recall, lead walking, not jumping up, the art of settling and a bit more. MAX 4 dogs with one person attending.
Attention boosting games to play at home right now & TONS of bonuses (of the things I KNOW you need) in your online training library. Stuff like barking, jumping up & harnesses. Extras added weekly.
Worried you'll forget everything? We send you weekly recaps of what & how we did everything as well as next steps (to boost it). We even tell you the top things to focus on (if you haven't got much time).
A FAB certificate, rosette & treat pack as well as lifetime access to our Facebook Group, because everyone is better when they are supported.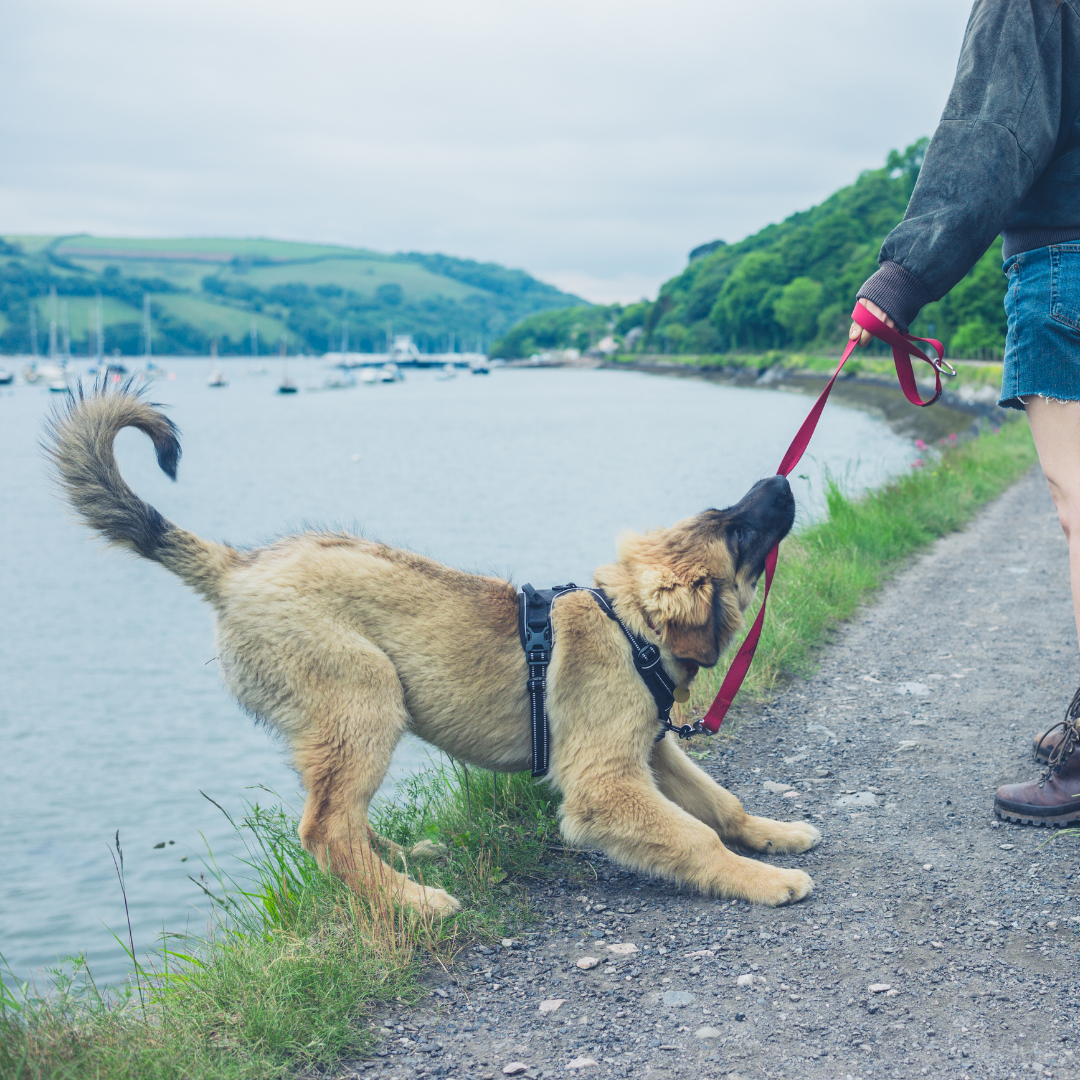 Did you know a dog is most likely to be re-homed between
6 - 12 months?
Lockdown hasn't helped either. Dogs in this age range see adolescence take hold and this can massively impact on their behaviour.
Things such as barking at everything, jumping up at people and on dogs, dragging you down the street, not coming back when you call them and having too much energy to deal with are all common things to happen.
Your online training library (which you get straight away) features:
The Nuts 'n' Bolts of Training with the 3 easy steps to train ANYTHING.
ATTENTION grabbing games to play at home RIGHT NOW.
How to combat jumping up with everyone around you helping too.
Barking...what you can do to help.
Learning all about ears off mode and what you can do to transform it.
How to make your training work EVERYWHERE.
5 minute troubleshooting for recall & lead walking.
Plus lots more, I add things often!
You have access BEFORE your first class.
What you'll learn in our focused classes:
How to build a recall that's strong & reliable, even with distractions around.
How to help your dog walk on a lead without feeling they need to drag you (let's save your shoulders).
Teach them the art of chilling out, even when you're around dogs, people or animals (perfect for as we head out of lockdown). Use this when you have visitors or they're alone. .
Avoiding jumping up.
How to build in natural, automatic behaviour that you DO want so that the stuff you're not keen on stops.
Plus a bit extra...
We make this stuff easy & simple.
We know what it's like to Google stuff & THOUSANDS of conflicting stuff comes up. It's totally confusing & leaves you more stressed out than before.
That's why our classes are so different.
You can begin teaching attention to your dog straight away at home & get TONS done BEFORE you even come to your first class.
Our classes then give you the practical skills, practise & tricks to make it simple.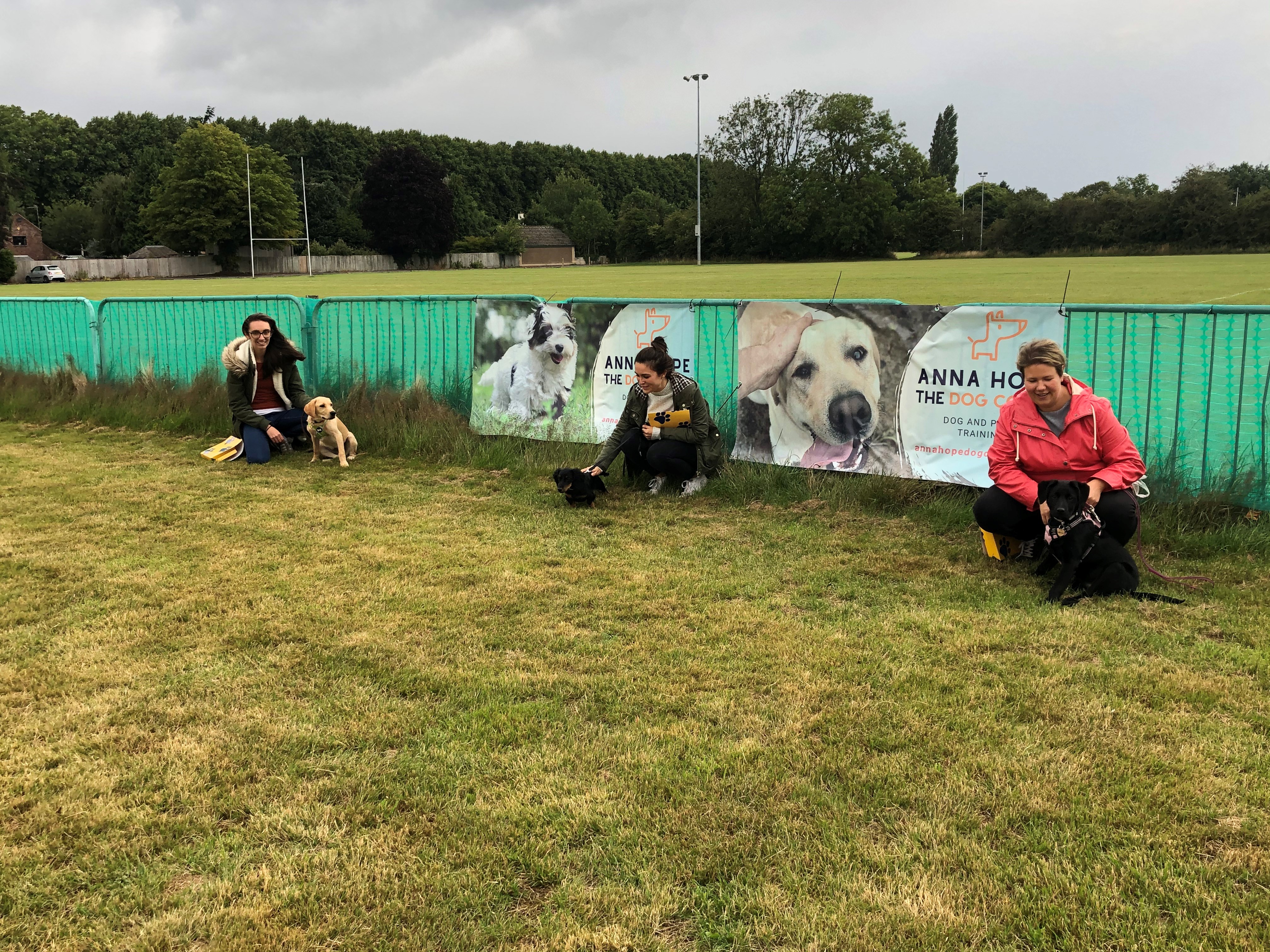 Classes held on
Monday & Tuesday's
between 5-7pm.
£122 per dog.
WHERE?
Training field: Lime Tree Avenue, Bilton, Rugby Cv22 7QT.
What's included?
4 x 45 minute training classes.
Training Library featuring your attention grabbing games, problem solving & bonuses.
Weekly recaps with the top things to focus on (if you don't have much time).
Certificate, rosette, treat pack & TONS of support.
Covid-19 Restrictions
Social distancing in place throughout.
Please note: this class isn't for dogs who are solely focused on other dogs and maybe bark, lunge or seem to find it difficult to focus on anything else.
If you feel your dog would benefit from this class but they're showing signs of reactivity, reach out before you book a place. Because we find you'll get the best from alternatives to a group setting.