Hey puppy and dog owners...
let's talk about how you can help your puppy socialisation get off to the best start. Done correctly it HELPS them become the super happy, confident & totally friendly superstar you've always wanted.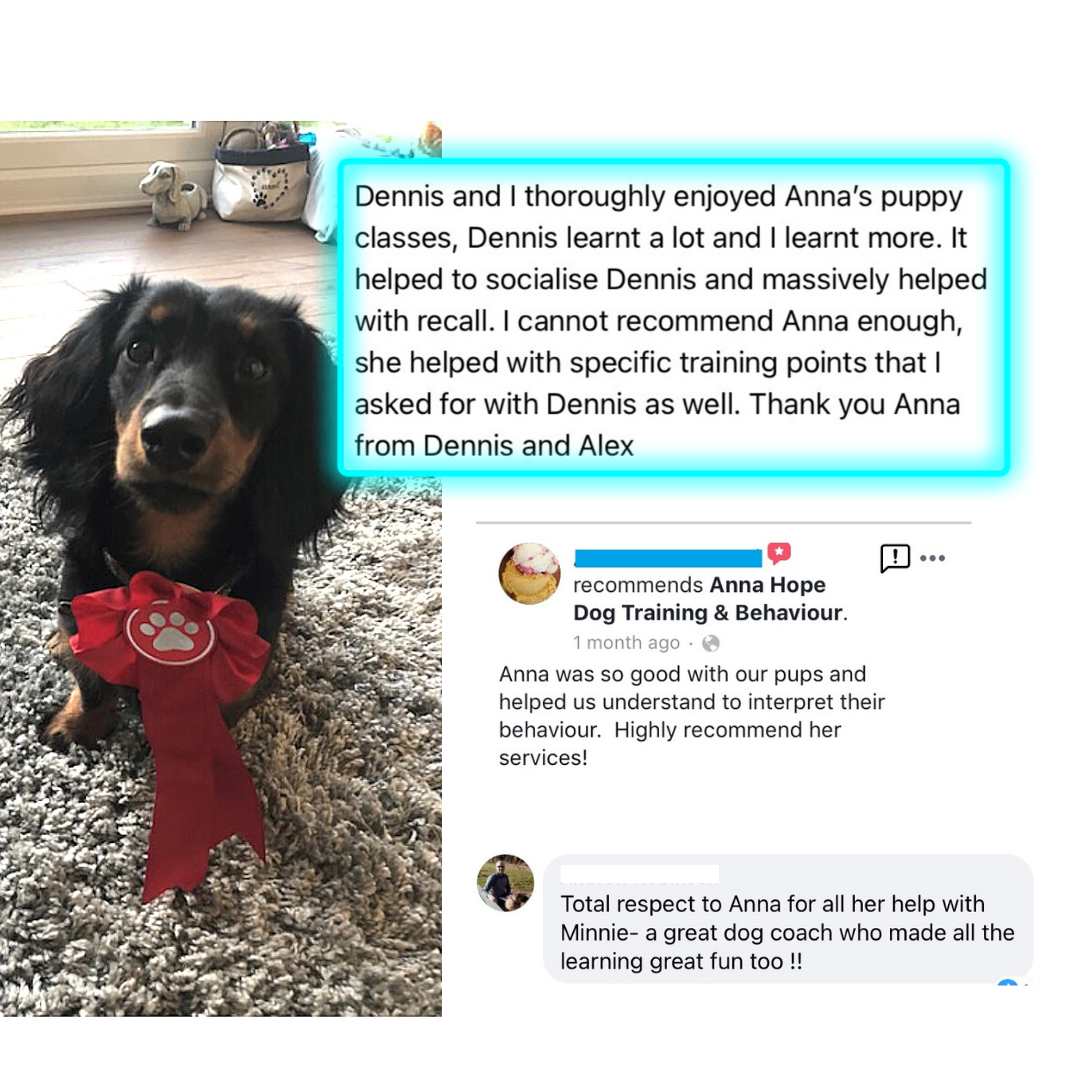 The benefits of correctly socialising your dog are ENDLESS & last a LIFETIME.
✔️ Boost confidence so they can handle real life as they get older.
✔️ Teaches them how to say hi without all of the jumping, wrestling or wiggling!
✔️ Give you a chance to know exactly how to nurture YOUR dog so they can be by your side always.
✔️ Automatically boost recall, listening skills & excitement around other people & puppies.
These sessions are not just an off-lead, let them get on with it sort of session.


If you're looking for that, I can't help you as we don't want to teach our dogs to be over excited, wrestling and ears turned off sort of dogs when around other dogs.
Instead you've got a ton of things to do with your dog where they've also got a chance to build their confidence and meet other dogs.
Who is this PERFECT for?
These are for puppies and dogs aged between 12 weeks and 6 months (however, we do often have some older dogs joining us - please get in touch to check).
All vaccinations & boosters must be completed before attending.
**Please note: these are not suitable for a dog that shows uncertainty around others, barks, lunges, pulls or is fixated on other dogs. Please reach out if you feel this is your dog.**
Booking Info
CURRENTLY FULL
For dogs aged 12 weeks - 6months. If you're dog is older but you feel they would benefit, please get in touch before.
Maximum of 6 dogs per class.
Sessions are 45 minutes at our training field in Bilton, Rugby (Lime Tree Avenue).
Please note we are an outdoor class.
Tons to do including obstacles, jumps, tunnels, sniffing, games & more...
£15 per session. Discounts for multiple sessions.