Our puppy training classes in Rugby
** Currently not available **
Puppy Training Class
Skills we teach you:
How to socialise with other dogs.
Easy recall even if there are distractions (including dogs).
Walking on a lead nicely - your strong start to this.
Listening to you on your walks (even when around dogs).
How to chill on their bed (perfect for when you have visitors).
The art of being patient.
How to curb stuff like jumping up, biting everything, not eating, not sleeping, being too excited and stealing stuff.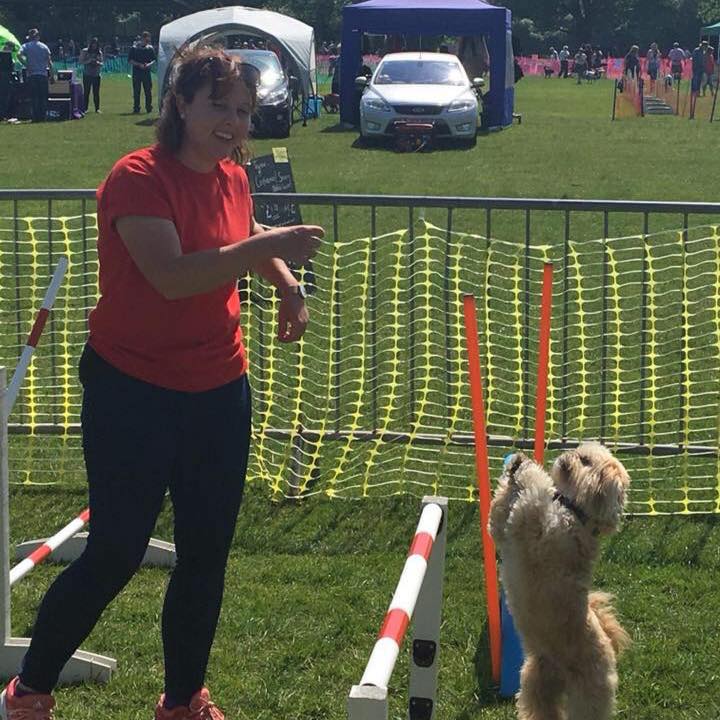 Hey, I'm Anna, nice to meet you.
I've been training puppies and dogs for years now and our classes have seen over 400 dogs graduate, learn and become awesome fluff balls who are totally tuned in to their humans.
I am assessed and certified by dog training associations (because did you know anyone could call themselves a dog trainer).
I'm a member of the IMDT, a certified Hoopers Instructor CHWI, and Affiliate Trainer with EpicDog Training Academy Ltd so you know I have proved my knowledge.
I take dogs in schools to work closely with pupils and have developed our Safety & Communications Program for pupils to learn all about dogs and being safe around them.
Making dog training simple, easy to do and fun for both you and your dog is my kinda thing.