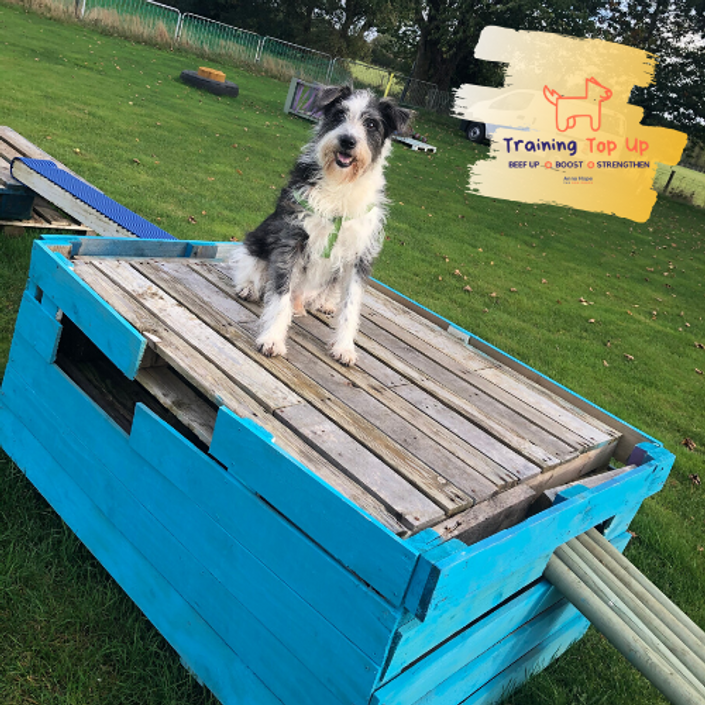 Training Top Up Sessions
Beef up, boost and strengthen their skills 💜
Our Training Top Up Sessions are BACK for 2021!
Woohoo! I am super excited about these...🥰
Having a dog is awesome and they keep us moving, doing stuff and getting outside (even if we briefly debate that when it's raining). Their training never stops, they learn 24/7 and I know you are doing a great job. I know that's a fact.

But having a chance to boost and strengthen their skills is also super helpful for any dog whether they're learning a new skill or changing an old habit.
Some of the things I have already covered in these sessions...
Recall & focus - building and boosting them LISTENING to you for real life off lead wanders.
Lead walking - practise makes perfect...if being dragged down the street isn't your thing.
Confidence boosting - build this and your dog will only excel in everything you do, it makes life that little bit easier.
High energy & brain on stuff (beat the boredom) - helping to calm that jumping up, teach them the foundation stuff so it helps at home.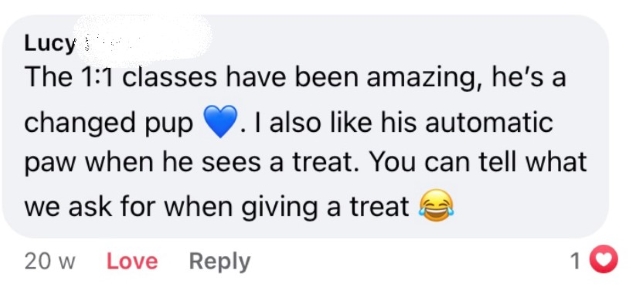 Whether it's brand new stuff to teach them or you fancy a little extra training on specific areas it's totally up to you.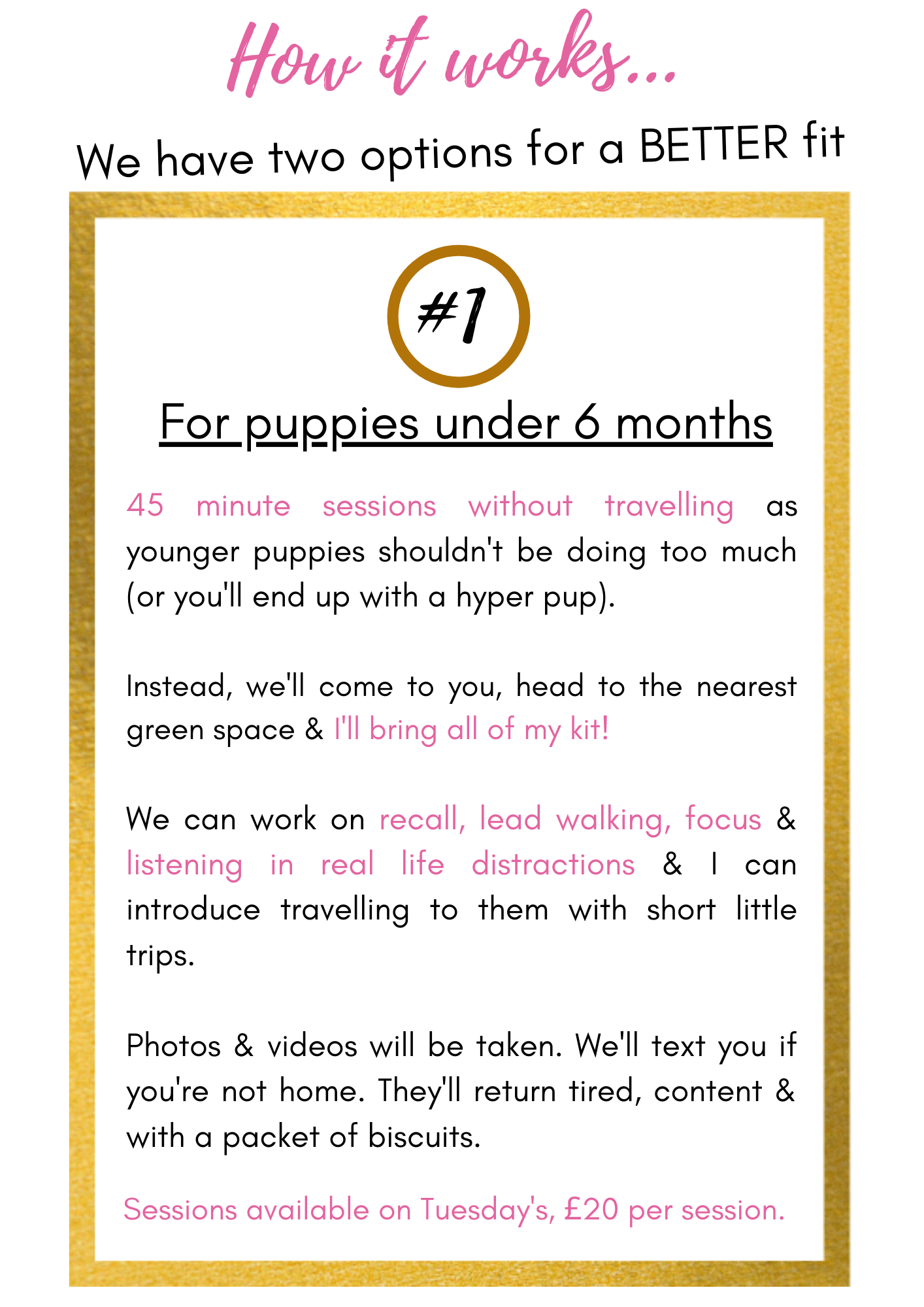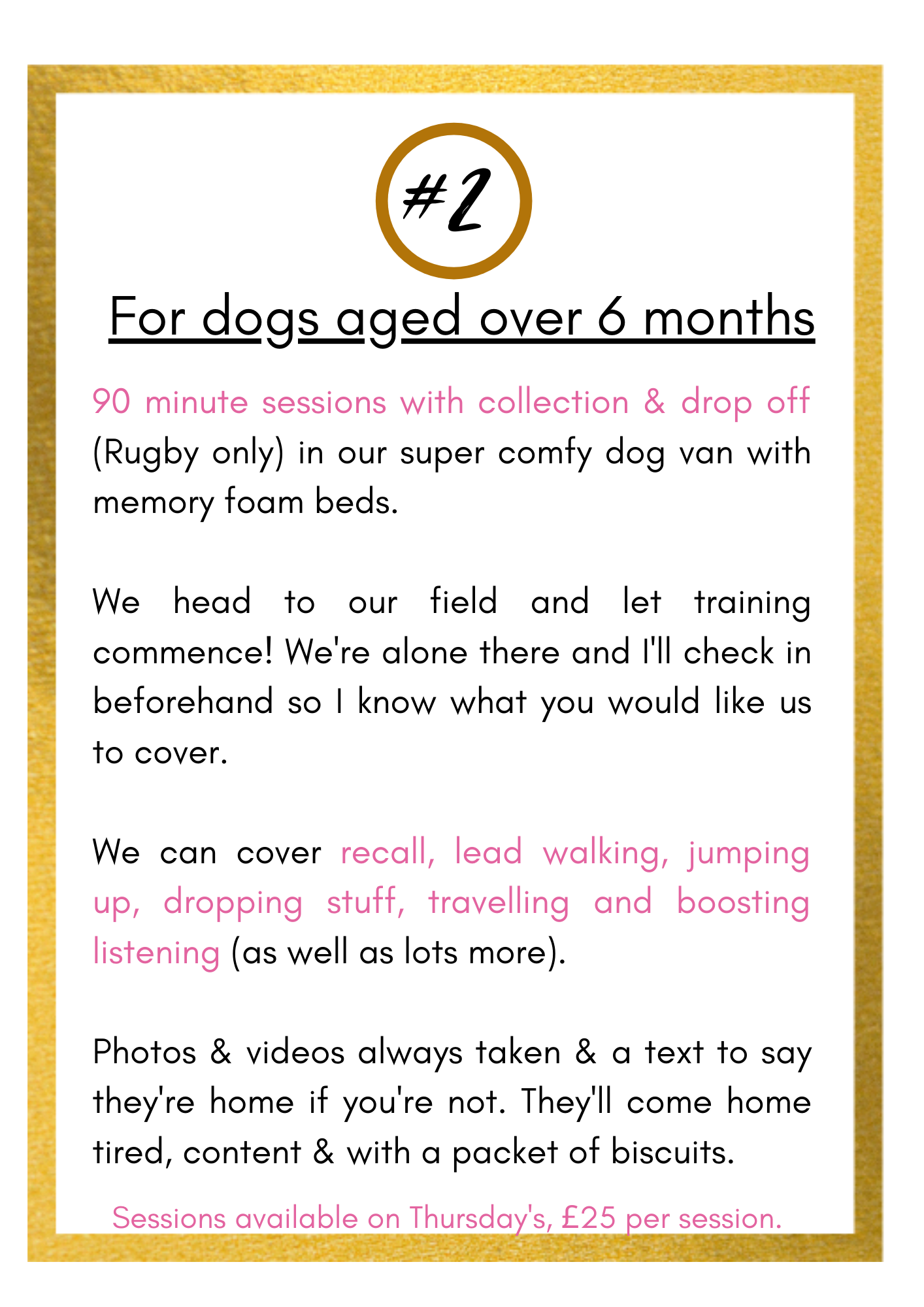 Always remember...

This is never a replacement for your training. It isn't a 'quick fix' or a magic wand but it WILL give your dog a chance to work with someone else (proven to boost learning) and it WILL give you a chance to boost your training.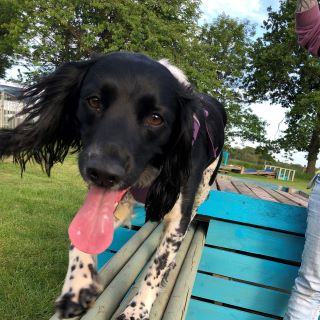 Any age dog that needs some boosting to their learning. It is NOT for any dog who seems reactive to other dogs, people or who seems to be anxious. This won't help them but may make things worse. If your dog falls in this category, reach out for some help.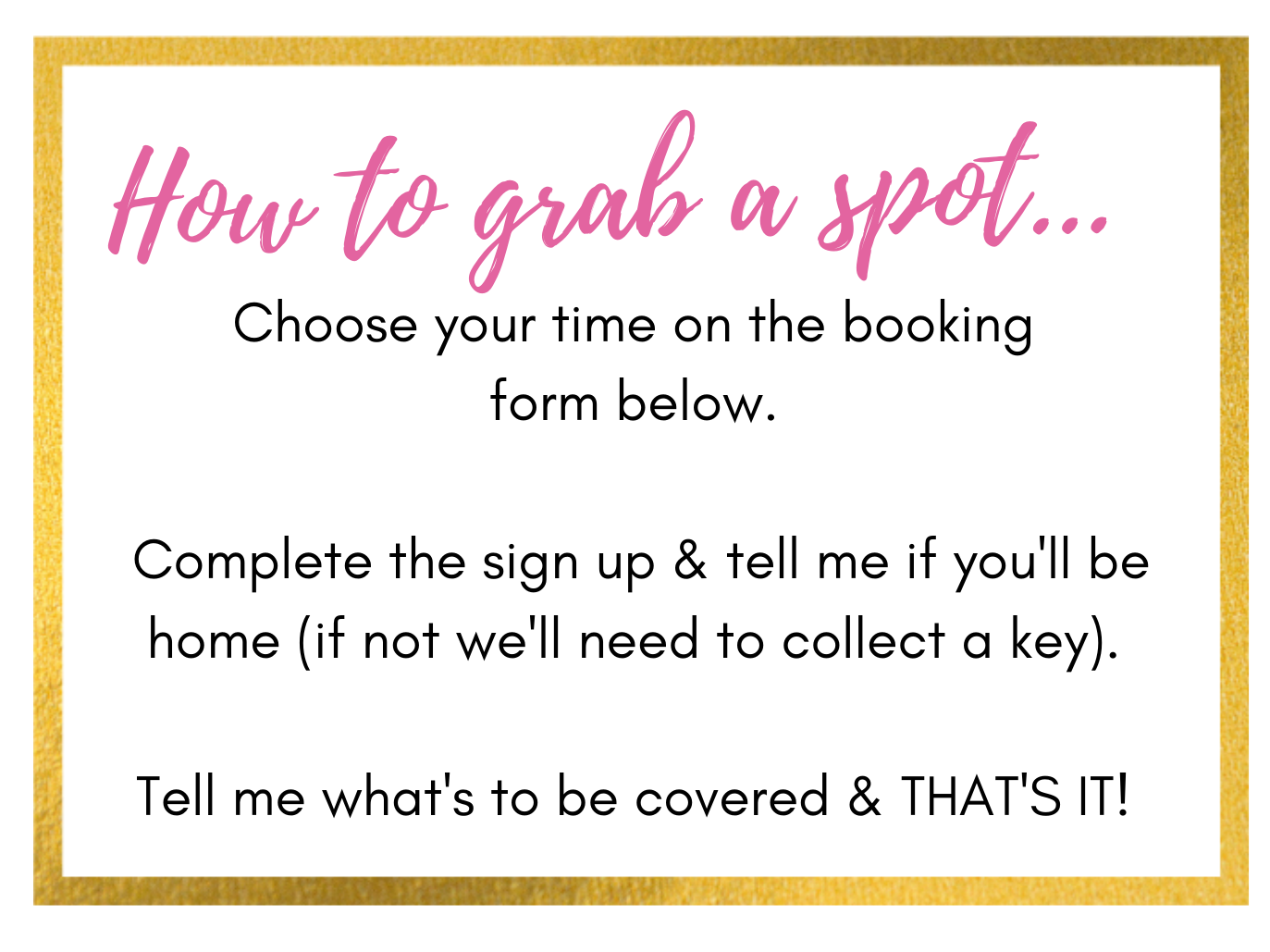 *Remember guys this will never replace your training or turn your dog in to a movie star fit for the stage at Britain's Got Talent alone. Nothing will replace the work you do each and every day with your dog. You are there 24/7 and a session with me will be full to the brim with training but dogs don't always learn that quickly...I wish I did though!

* If we haven't met before and I haven't met your dog, please reach out before you book these sessions as they're not the best fit for every dog. These aren't designed to work on any reactivity related areas at all. These won't solve that but if this is something on your mind...reach out and we can put something in place that will help - [email protected]
Frequently Asked Questions
Do I have to be home when you collect my dog?
Ideally someone will be home when I come to collect and drop off but it isn't essential. I would need a key and our 'keep a key on file' form to be completed.
What if I have to change or cancel sessions?
As long as we have more than 7 days notice of your cancelled session we can look to rearrange it for the following month. We can only move it once and any unused sessions cannot be refunded.
Do I need to attend the training session?
Nope. These are for your dog to spend time with me alone and do some fun training. They can develop their understanding with someone else outside of the household and you'll know exactly how to carry on the stuff we did in the session.
Will I need to provide anything?
Just your dog and if they have a well fitting body harness that would be great. I have tons of equipment and I'll also make sure they have a dry before they head home too.
Who's this for?
This is for any age, any ability and can be on or off lead. Aimed at dogs we have previously trained and worked with, if we haven't met yet, reach out and check if this is the best thing for you first.
Your Instructor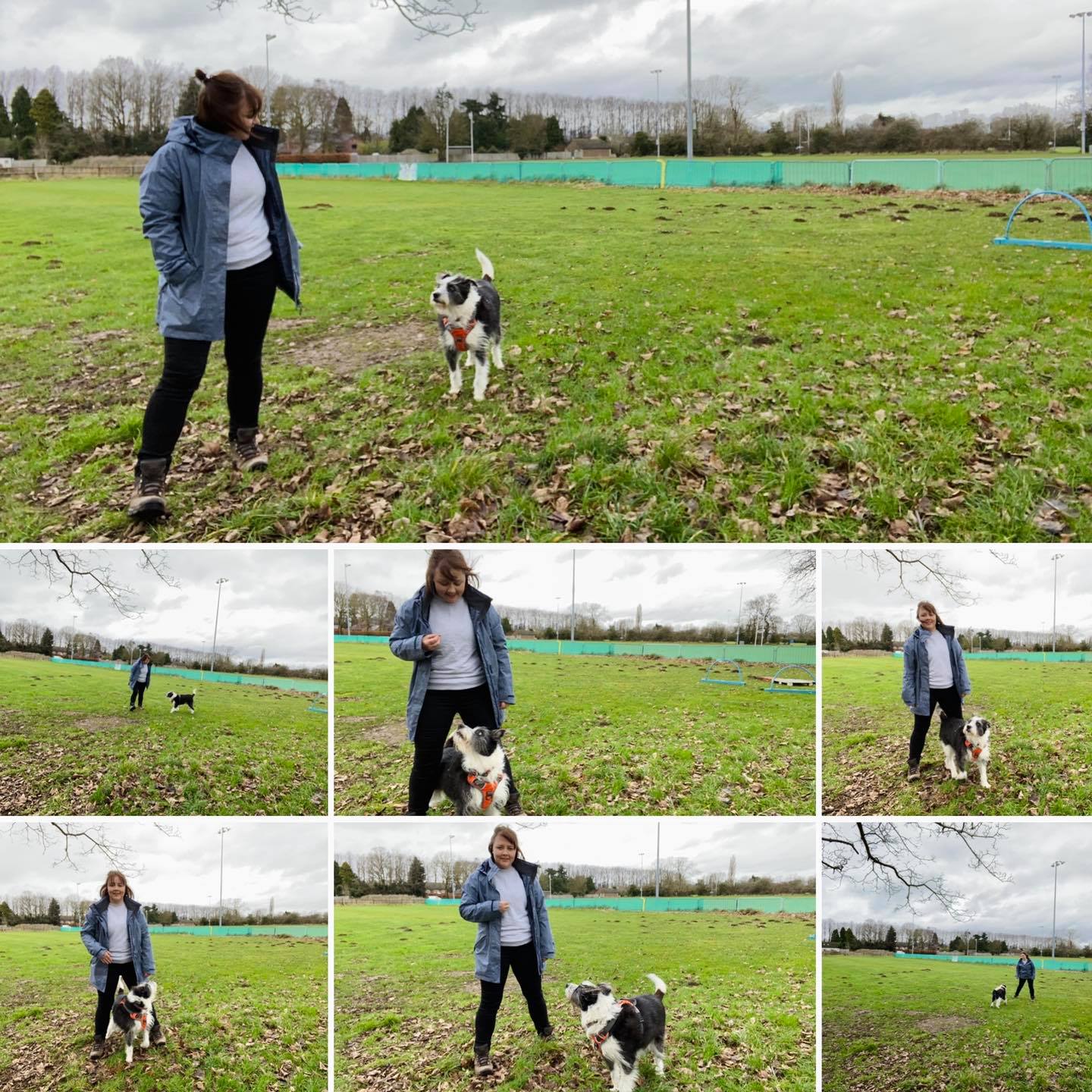 Certified & Assessed Puppy Trainer & Dog Trainer.

Owner & Creator of the Fab Dog Group for dog owners. Join here.

Full member of the Institute of Modern Dog Trainers

Affiliate Trainer with EpicDog Training Academy Ltd

Certified Canine Hoopers Instructor CHWI

Student Member of the Association of Pet Dog Trainers

Over 7 years' experience training full time working with hundreds of lovely dogs.